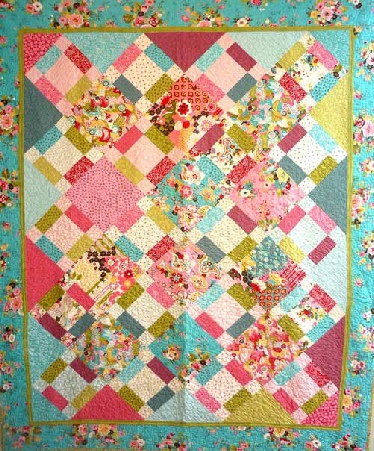 Great quilt to make with Layercakes that have large prints in them as you require 12 'Feature Fabrics' that are only cut down slightly in size so a large amount of the pattern on the fabric is visible. An easy quilt suitable for a beginner.
Also Required:- Thin 1/4m First Border, 1m Outer Border, 1/2m Binding, 3 ¼ m Backing
BONUS PATTERN IN PATTERN PACK FOR SAME DESIGN USING A CHARM PACK
P5 Layercake or Charm Pack
Sophie
Size L 60" x 70"
or CP 26" x 30"
SINGLE BED QUILT OR TABLE RUNNER*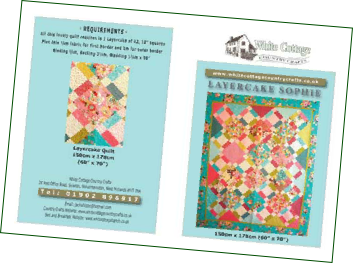 FOR CURRENT JELLYROLL, LAYERCAKE & CHARM PACK RANGES
SEE OUR MAIN FABRICS PAGE
Note: Please use the PayPal option at the checkout.
The alternative direct card payment option
is currently not available.